You can add as many additional fields to your donation form. These can be mandatory or optional for the donor to complete.
It is simple to add or delete at any time. The fields are all captured in a secure back-end under the My Givings section in real time.
To add additional fields, once you have started your donation page
1. Click on the greyed out donation box until you see

2. You are now able to add additional fields including text and number fields to your donation form as you can see below.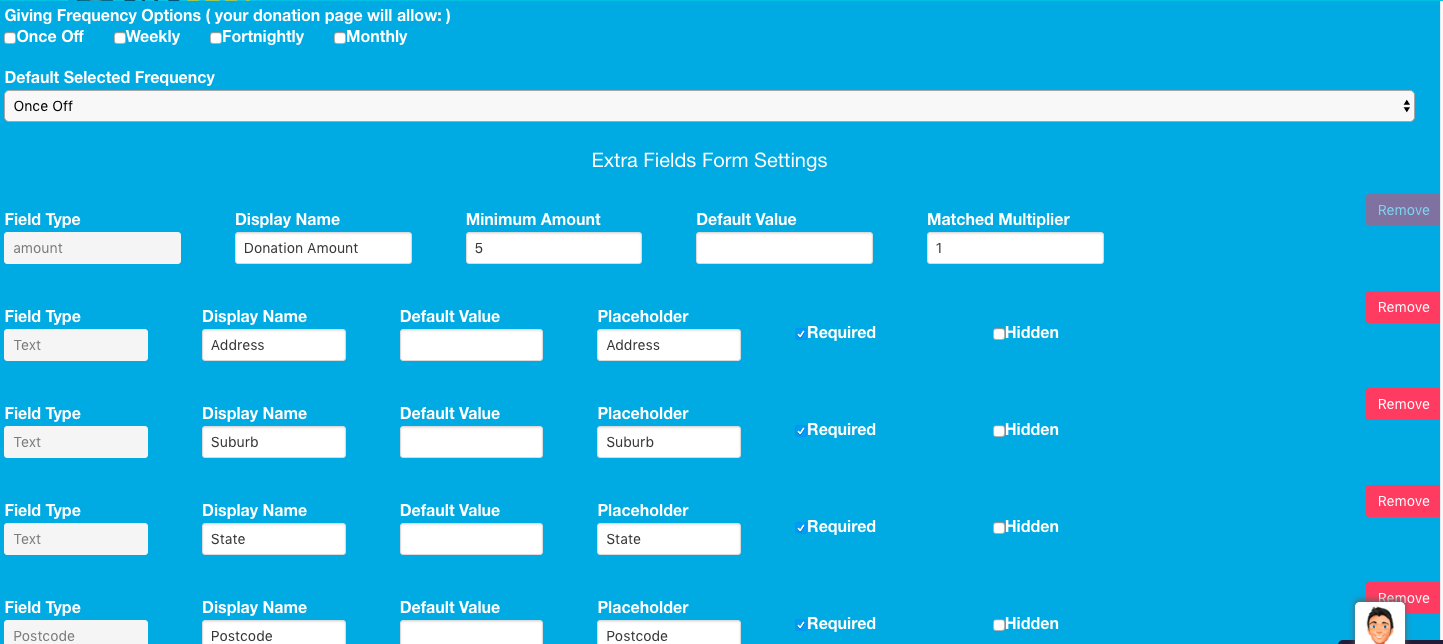 3. Once you have added your additional fields, remember to publish the page for these to take affect on the live version.
Field Types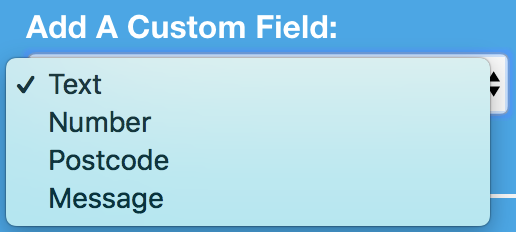 If your field is for use with the Comments Widget (i.e. you want users to be able to leave a comment or a message along with their donation), you will need to use the "Message" type. You can only have 1 message field on a form.