As a charity, you may want the ability for your fundraisers to be able to solicit donations themselves with each of them having their own unique page to utilise.
This is most useful for Giving Days and also peer to peer events like bike rides, Movember type events.
Steps to do this are:
1. Create your overarching donation page by going to Create New Appeal in the GiveEasy platform. This will allow you to utilise the existing GiveEasy functionality, including images, fonts, thermometer bars, countdown timers as before.
2. Click "Add Team"
3. As an admin, it is important that you create the first team. This will allow your fundraisers to create teams themselves. I would suggest creating a test team or one in your name.
4. Creating a team is easy. You will be asked for some basic information and should be able to create one in less than 5 mins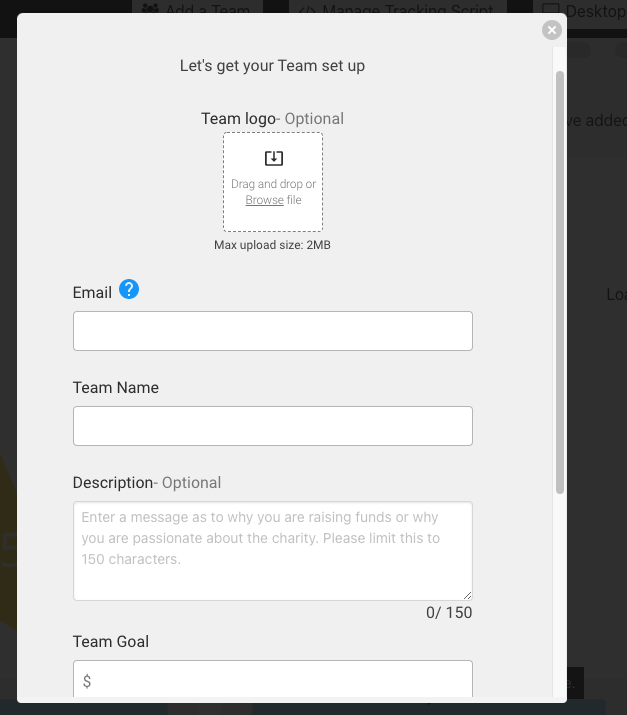 5. Once you have created a team, you will be prompted to share the link with your family and friends.
6. You can now go back to the live version of the page (which your supporters will see and you will see that the team has been created and now there is an opportunity for others to create their OWN fundraising page